Ch2 28
on
January 30, 2017
at
6:01 am
With Monday being upon us, there are quite a few things we at My Hero! need to talk about.
First: My Hero! was accepted into the Spider Forest Collective! Yaaaaay!
Second: There is a new comic out there that just started called Gold Star Delivery and by that, we mean it just started today. Why do we mention this? Because it's awesome. Jennifer Tanner is awesome and it's our damned site and we can pimp out who we want, dammit! Also, there is a jacked Kangaroo named Jay who seems to share many similarities with a certain Champion.
Seriously though, Jennifer is an amazing artist and story teller and needs to be seen by more people. Go have a look see. There might even be a Hasera and Lark Review in store once chapter 1 is done.
Third: Did you know that Spider Forest is about to start accepting applications? It's true! I know, right? So, we're just gonna leave this little image up here for all of you who are interested. Go ahead, click on Sklee. Nothing bad has ever happened from touching a Dragon*.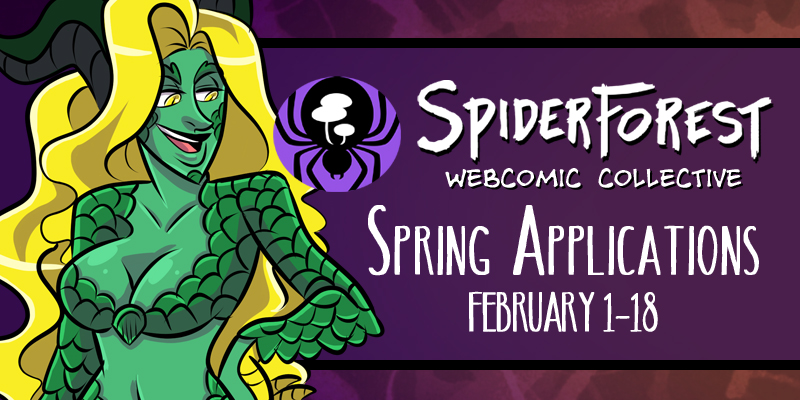 *The Order does not recommend engaging in physical displays against a Dragon. They are an endangered species and as such, any perceived physically threatening action taken against them will be met with the most severe of legal ramifications